Are you tired of grinding away in Fortnite, trying to level up and unlock all those awesome rewards? Well, we've got some exciting news for you! In this blog post, we're going to dive into the world of Fortnite XP maps – the secret weapon that will skyrocket your experience points and help you conquer the game like a pro. Whether you're a seasoned player looking for fresh strategies or a newbie wanting to level up quickly, stick around as we reveal the best Fortnite XP maps that will take your gameplay to new heights. So grab your pickaxe and get ready for an adventure like no other!
Introduction to Fortnite and the importance of XP maps
Fortnite is an incredibly popular online video game developed by Epic Games. It was first released in 2017 and has quickly gained a massive following, especially among younger gamers. The game is set in a post-apocalyptic world where players must work together to survive against hordes of zombie-like creatures while also battling against each other.
One of the key elements of Fortnite is the concept of XP, or experience points. XP allows players to level up and gain new abilities, weapons, and cosmetic items. As with any online game, leveling up can take time and effort, which is why many players turn to XP maps to help them progress faster.
XP maps are custom-made levels created by players that focus solely on gaining as much XP as possible. These maps offer challenges and tasks that are specifically designed to help players earn XP quickly. They often require specific strategies and techniques to complete successfully, making them both challenging and rewarding for players.
The importance of these XP maps cannot be underestimated for avid Fortnite players. With each season bringing new battle passes filled with rewards tied to your level, it's crucial to reach higher levels quickly if you want to unlock all the content on offer. These rewards could include exclusive skins, emotes, gliders, pickaxes, wraps – all things that make your character stand out in-game.
In addition to battle pass rewards, having a high level can also provide bragging rights among friends or even potential chances at joining competitive teams or tournaments. Plus, with limited-time events
What is an XP map and why do you need it?
An XP map, also known as an experience point map or leveling map, is a tool used by players of the popular game Fortnite to efficiently gain experience points and level up their characters. These maps are created by experienced players who have carefully designed routes and strategies to help others quickly progress through the game.
But why do you need an XP map in the first place? Well, for starters, leveling up in Fortnite is crucial for unlocking new skins, emotes, and other cosmetic items that can enhance your gaming experience. It also allows you to access more challenging gameplay modes and increase your chances of winning in competitive matches.
One of the main benefits of using an XP map is that it saves time. With so many tasks and challenges to complete in Fortnite, it can be overwhelming trying to figure out the most efficient way to earn XP. But with an XP map, you no longer have to waste time wandering around the island aimlessly or completing tasks that only offer minimal XP rewards.
Additionally, these maps provide a clear path for players who may struggle with knowing what activities give the most XP. They often include specific locations on the map where rare chests or high-level enemies can be found, resulting in higher XP gains when defeated.
Another advantage of using an XP map is that it helps players level up faster. By following a well-designed route on the map, players can maximize their XP gains without spending hours playing each day. This not only allows them to unlock rewards quicker.
Description of Fortnite XP Maps
Fortnite is a popular online video game that has taken the gaming world by storm. One of the main objectives in this game is to earn experience points (XP) which helps players level up and unlock new skins, emotes, and other items. While there are various ways to earn XP in Fortnite, one effective method is through completing challenges on specific maps designed for XP farming.
In this section, we will discuss some of the best Fortnite XP maps that players can use to quickly level up and progress in the game.
The Getaway LTM Map: "The Getaway" limited-time mode (LTM) was first introduced in Season 8 and has since become a popular choice for earning XP. This map features four safes spread out across various locations, each containing a large amount of XP. Players can also find stacks of cash scattered around the map which provide additional XP when collected.
To make things more interesting, this map also includes zip lines that allow players to quickly move from one location to another. This makes it easier to cover more ground and collect all the available loot before other players do.
Creative Mode Maps: Another way to earn XP in Fortnite is through creative mode maps created by other players. These custom maps are specifically designed for farming experience points and offer unique challenges and obstacles.
One notable creative mode map for XP farming is "Junkyard Juke," which requires players to complete parkour courses within a limited time
Explanation of how XP maps can help players level up faster in Fortnite
Fortnite is a popular online multiplayer game that has taken the gaming world by storm. With its exciting gameplay and constantly evolving landscape, players are always on the lookout for ways to level up faster and gain an edge over their opponents. One effective way to do this is by utilizing XP maps in Fortnite.
XP maps are custom-created maps that have been designed specifically to help players earn experience points (XP) at a much faster rate than they would in the regular game mode. These maps usually contain challenges, puzzles, or other tasks that offer significant amounts of XP upon completion.
One of the main reasons why XP maps can help players level up faster in Fortnite is because they eliminate the need to spend hours playing in the regular game mode to earn XP. As any experienced player knows, grinding for XP can be tedious and time-consuming, especially when you're trying to reach higher levels. By completing challenges on an XP map, you can earn large amounts of XP quickly and efficiently.
Another benefit of using XP maps is that they provide a fun and engaging alternative to the traditional gameplay. While some players may find grinding for XP monotonous, completing challenges on an XP map adds a new level of excitement and variety to their gaming experience.
Moreover, these maps often have unique themes or storylines that add an extra layer of immersion for the player. For example, there are horror-themed maps where players must navigate through a haunted house while completing tasks to earn XP. This not only helps with leveling up but also
Factors to consider when choosing an XP map
Fortnite is a popular multiplayer battle royale game that offers players a unique gaming experience. One of the key elements of the game is earning XP (experience points), which allows players to level up and unlock new cosmetics, weapons, and other rewards. While playing in regular matches can earn you XP, there are also specific maps designed for maximizing XP gain. These maps provide a more focused and efficient way of earning XP without the distractions or risks of regular gameplay.
However, with so many different Fortnite XP maps available, it can be overwhelming to choose which ones to play on. To help you make an informed decision, here are some important factors to consider when choosing an XP map:
Type of Map: There are two main types of Fortnite XP maps – creative maps and challenge courses. Creative maps are user-created playgrounds where players can explore and complete various challenges at their own pace. On the other hand, challenge courses are pre-built levels with specific objectives that require speed and accuracy to complete. Depending on your preference and playstyle, you may find one type more enjoyable than the other.
Difficulty Level: Some Fortnite XP maps can be quite challenging while others are more beginner-friendly. It's important to assess your skill level before choosing a map to ensure that you don't get frustrated or discouraged while playing. If you're still new to the game or not confident in your abilities yet, it's best to start with easier maps before moving on to more difficult ones.
Theme
Difficulty level
Fortnite is an immensely popular game that requires players to have a certain level of skill and strategy in order to succeed. One way to improve your skills and earn more experience points (XP) is by playing custom maps specifically designed for XP farming. These maps offer various challenges and obstacles that will help you hone your skills while also providing ample opportunities to gain XP.
However, not all XP maps are created equal. Some may be too easy, while others may be nearly impossible to complete. This is where the difficulty level of an XP map becomes crucial. It determines how challenging the map will be, and ultimately, how much XP you can potentially earn from it.
There are three main categories of difficulty levels for Fortnite XP maps: Easy, Medium, and Hard. Each category offers a unique set of challenges that cater to different skill levels. Let's take a closer look at each one:
Easy: These maps are perfect for beginners or players who want a more laid-back XP farming experience. They usually involve simple tasks such as collecting coins or completing basic parkour courses without any major obstacles or enemies in the way. The focus here is on improving basic movement and navigation skills while earning some decent amount of XP.
Medium: As the name suggests, medium difficulty maps offer a moderate level of challenge suitable for intermediate players looking to push their limits further. These maps require players to use their problem-solving abilities along with good reflexes and accuracy in order to progress through tougher obstacles and enemies.
Size of the map
When it comes to Fortnite XP maps, the size of the map can play a crucial role in determining which one is the best for you. The size of the map refers to its dimensions and playable area, including any terrain features or obstacles.
Generally, larger maps offer more opportunities for gaining XP as they have a larger number of loot spots, challenges, and enemies. However, smaller maps can also be beneficial as they often have condensed areas with high concentrations of loot and enemies.
One factor to consider when looking at the size of the map is your skill level. For beginners or players who are not confident in their abilities, a smaller map may be more manageable and less overwhelming. On the other hand, experienced players may prefer larger maps with more challenging terrain and objectives.
Another aspect to keep in mind is the time commitment required for each map. Smaller maps may take less time to complete compared to larger ones, making them ideal for quick XP farming sessions. However, if you have ample time on your hands and want a more immersive experience, then a larger map could be the better option.
The layout and design of a map also play a significant role in its effectiveness for XP farming. Maps that are too cluttered or lack clear pathways can make navigation difficult and hinder progress towards completing challenges or finding loot. A well-designed map should strike a balance between providing enough space for exploration while still offering enough challenges and objectives to keep players engaged.
Additionally, some maps may have scaling difficulty levels based on their.
Number of players required for the map
Fortnite XP maps are a popular way for players to quickly and efficiently level up their Battle Pass and earn more XP in the game. These maps usually involve completing challenges or tasks within a certain time limit, all while trying to collect as much XP as possible. However, one crucial factor that can greatly affect your gameplay experience is the number of players required for the map.
The number of players required for a Fortnite XP map can vary depending on its design and objectives. Some maps may be designed for solo play, while others may require a squad or duo team to complete. It is important to choose a map that aligns with your preferred style of play and how many friends you have available to join you.
Solo maps are great for individual players who prefer to take on challenges alone without any distractions or potential sabotage from other players. These maps usually have straightforward objectives and do not require any coordination with teammates. However, it can also be more challenging as there is no backup support from others if you encounter tough situations.
On the other hand, duo or squad maps are perfect for players who enjoy playing with their friends or want some extra help in completing difficult tasks. These types of maps often require teamwork, communication, and coordination among teammates to successfully complete challenges within the given time limit. It adds an element of fun and camaraderie as you work together towards a common goal.
Apart from personal preference, another important factor when considering the number of players required for an XP map is efficiency. While solo runs
Availability on different platforms (PC, console, mobile)
Fortnite is a massively popular game that has taken the gaming world by storm. Developed by Epic Games, it was first released in 2017 and has since become a global phenomenon with millions of players worldwide. One of the reasons for its immense popularity is its availability on various platforms, making it accessible to a wider audience.
Whether you prefer playing on your PC, console, or mobile device, Fortnite has got you covered. It can be downloaded and played for free on multiple platforms, allowing players to choose their preferred method of gameplay. This not only adds to the convenience but also creates an inclusive gaming experience for all.
PC: Fortnite is available for download on both Windows and Mac operating systems. The PC version offers high-quality graphics and smooth gameplay, providing players with an immersive gaming experience. It also allows for custom keybindings and other settings customization options, giving players more control over their gameplay.
Console: For those who prefer gaming on consoles, Fortnite is available on PlayStation 4, Xbox One, and Nintendo Switch. The console versions offer similar gameplay as the PC version but with optimized controls for each respective platform's controller. Additionally, console players have the option to play in split-screen mode with friends or family members locally.
Mobile: One of the biggest advantages of Fortnite's availability on mobile devices is the ability to play anytime and anywhere. The mobile version is available for both iOS and Android devices and offers cross-platform compatibility with other platforms such as PC and console. This means that you can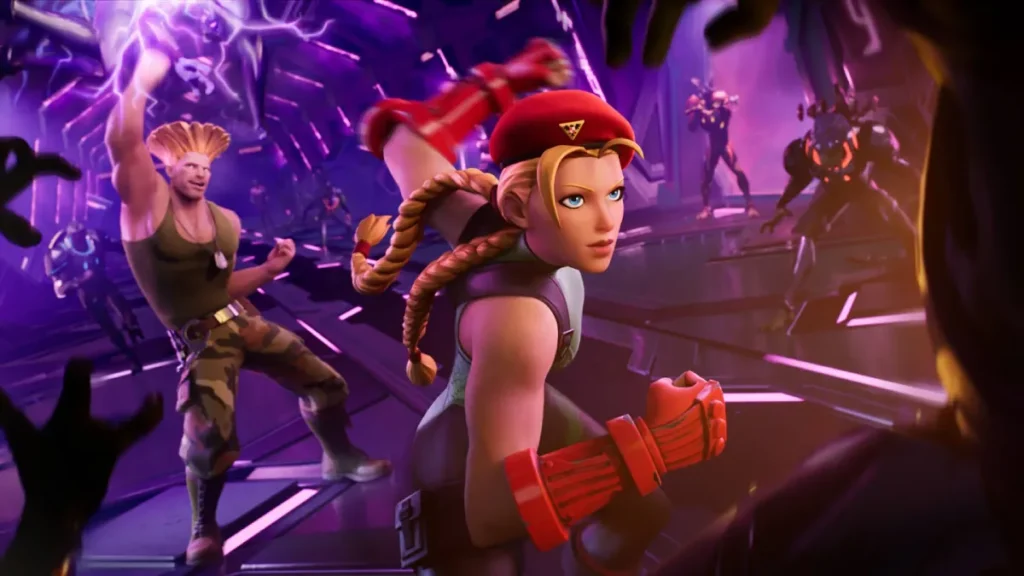 Top 5 XP maps for solo players
For solo players in Fortnite, grinding for XP can be a daunting task. With so many different maps available, it can be overwhelming to determine which ones are the best for gaining XP. In this section, we will take a closer look at the top five XP maps that are perfect for solo players.
"The Gauntlet" by Selage
"The Gauntlet" is an extremely popular map among solo players looking to gain XP quickly. The map features multiple levels and challenges that require precision and speed to complete. With each completed level, players earn a significant amount of XP, making it an efficient way to gain levels in Fortnite.
"Dropper V2" by Henwy
"Dropper V2" is another fan-favorite among solo players for its unique gameplay style. The map consists of various obstacle courses that test both your reflexes and decision-making skills. Each level also rewards players with a generous amount of XP upon completion, making it an excellent choice for those looking to level up quickly.
"Avalanche Escape Maze" by WickedSick-88
If you enjoy solving puzzles while earning XP, then "Avalanche Escape Maze" is the perfect map for you. This maze-style map requires players to navigate through different rooms filled with traps and obstacles while collecting coins along the way. The more coins you collect, the more XP you earn – making this map ideal for solo players who prefer a slower-paced approach to gaining levels.